Girls Track Team Wins!
The girls track team won state! We are proud of their hard work.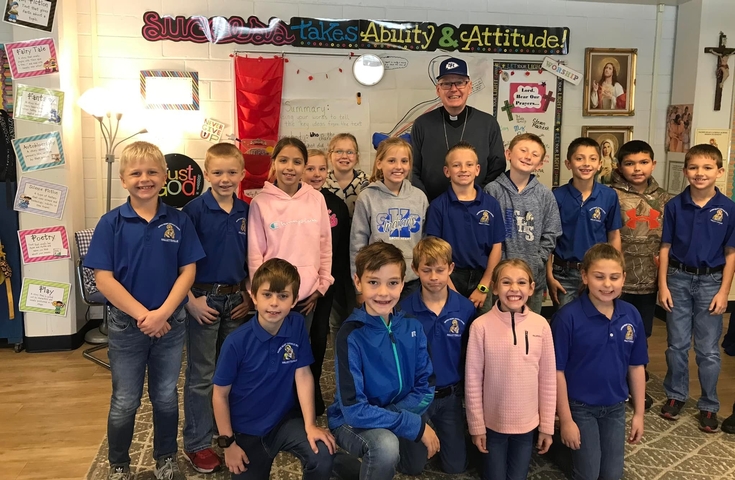 Bishop Cahill visits!
Students love when Bishop Cahill comes to see us.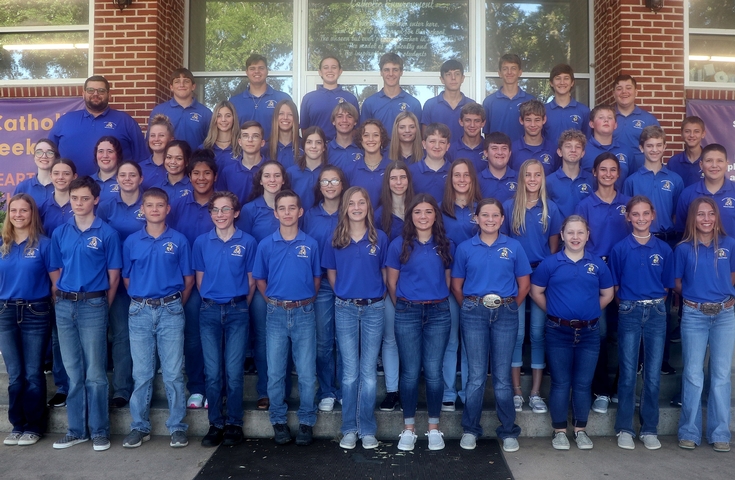 Sacred Heart Band!
The band, under the direction of Jacob Heck, is doing a great job getting the crowds excited at games and concerts.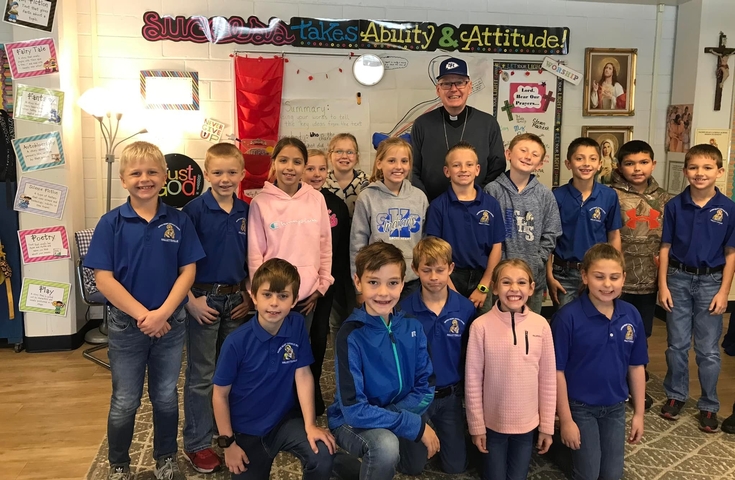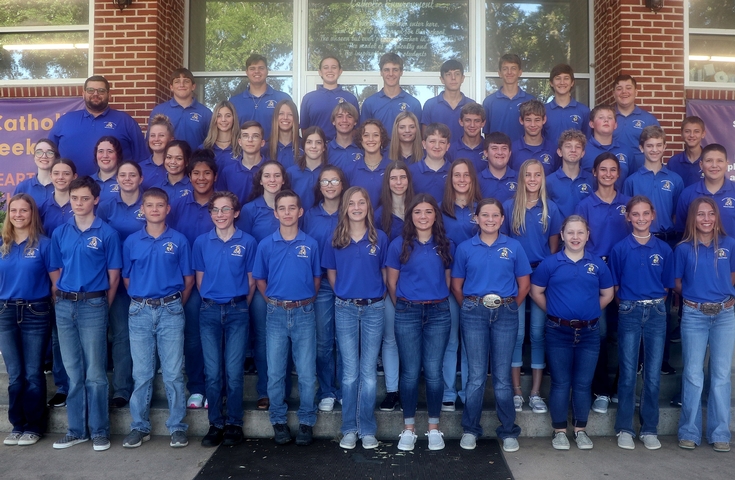 Our Mission
The mission of Sacred Heart Catholic School is to teach Gospel values that will foster the spiritual, moral, academic, social, and physical growth of the students according to Catholic tradition and the spirit of the Sisters of the Incarnate Word and Blessed Sacrament.